Unbound '19 -- Big Sky Ride
Yellowstone NP, Jackson WY, Sun Valley ID...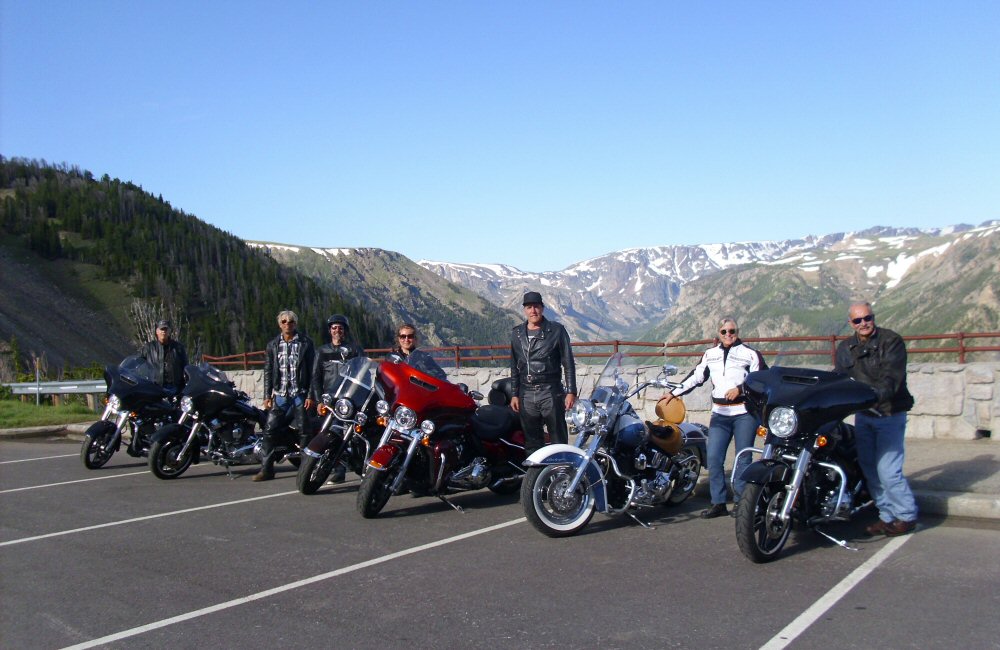 (Left to Right: Captain Unbound, Russ, Chris, Katya, Steve, Susan and Ian (BeartoothPass)
(Click on Picture for More...)
Unbound '19 is in the books at 1,672 miles and it was another HUGE success. We had a great turn-out with some new faces, and aside from some T-Storms on the first day, the weather was great. I'll update with more pictures as they roll-in and I have time to fold them in...
Thanks to all that joined me -- including the "Mule Team" of Mike & Chris.
Here was the route: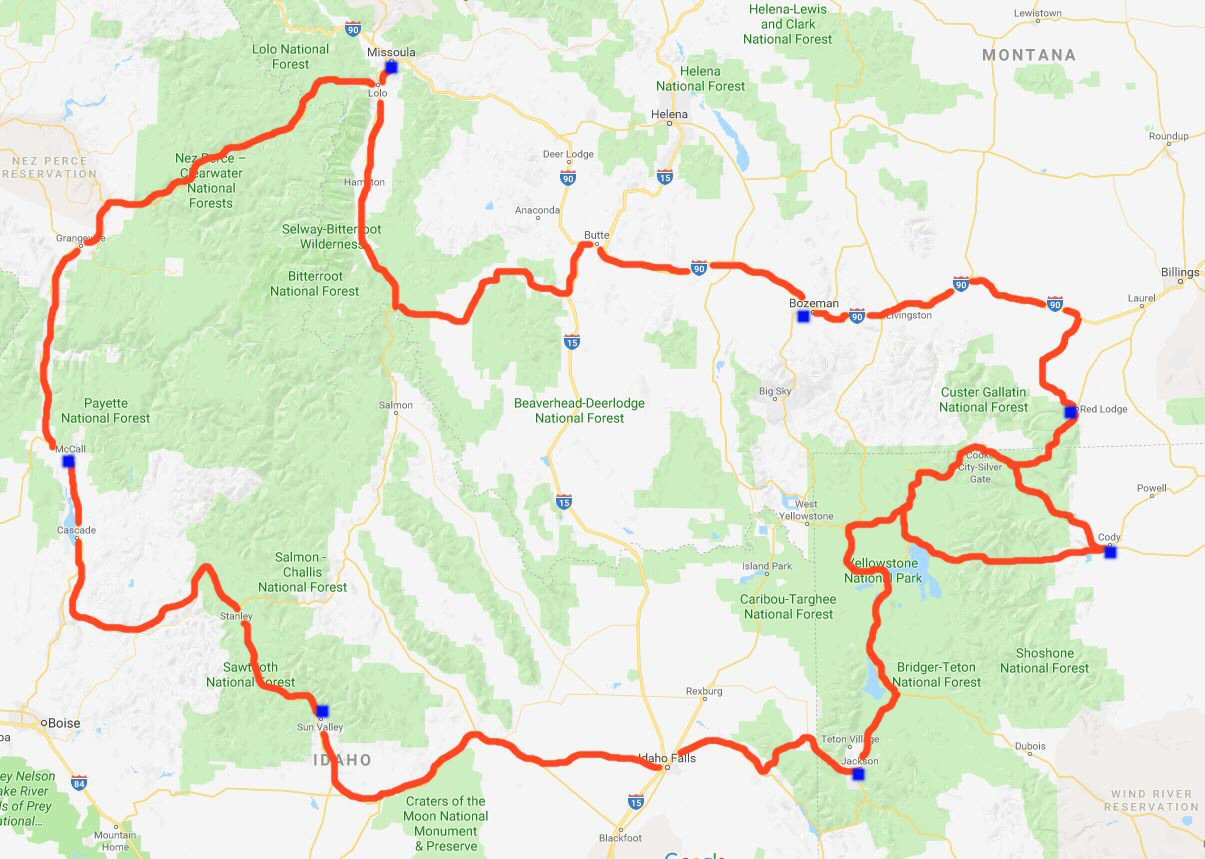 ...stay tuned for details on next year's ride.