Unbound '18 -- The 20th Anniversary Ride
Colorado... Where it all began.
June 23rd - 30th (Sat - Sat)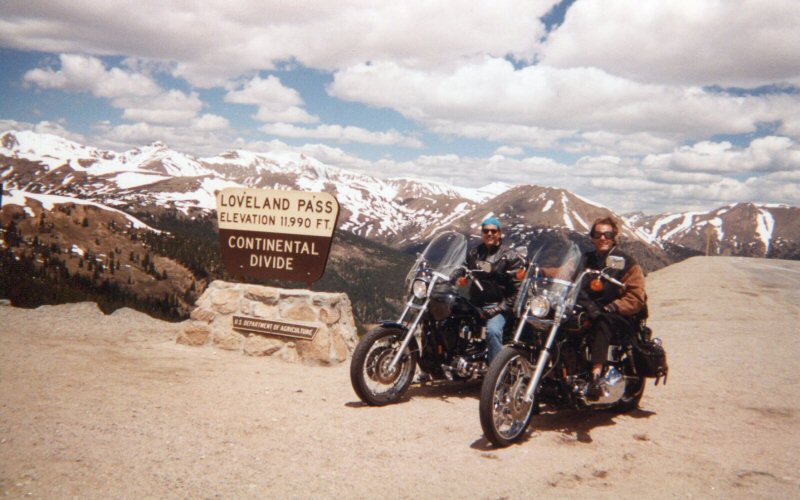 The inaugural "Unbound" ride in 1998 (Captain Unbound & Steve).
NOTE: The rumors about Harley-Davidson dropping it's rental program in 2018 appear to be true. Harley's rental program has been turned-over to EagleRider. As I've warned in the past -- EagleRider does not have a forgiving cancellation policy (I believe you'll only get a credit on a future rental if you cancel). There is an EagleRider location in Denver and we've rented there before. The only up-side to EagleRider is that they offer a one-way rental option which might open the door to some different route options on future rides.
I'll try to firm-up a preliminary route over the holidays. The ride will likely be similar to the Unbound '15 route as shown below: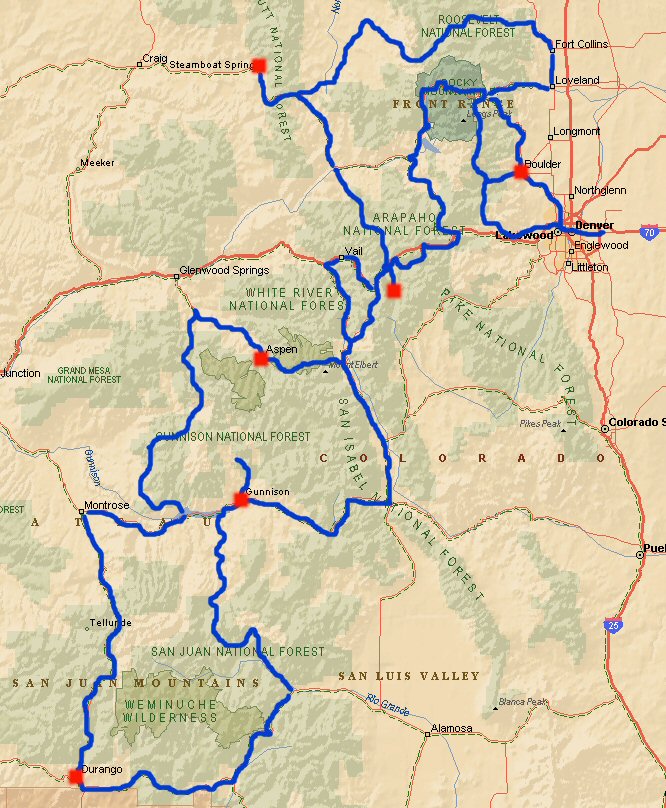 Stay tuned....