Unbound '18 -- 20th Anniversary Ride
Colorado -- Boulder/CU, Estes Park/Rocky Mtn. N.P., Crested Butte, Durango, Steamboat...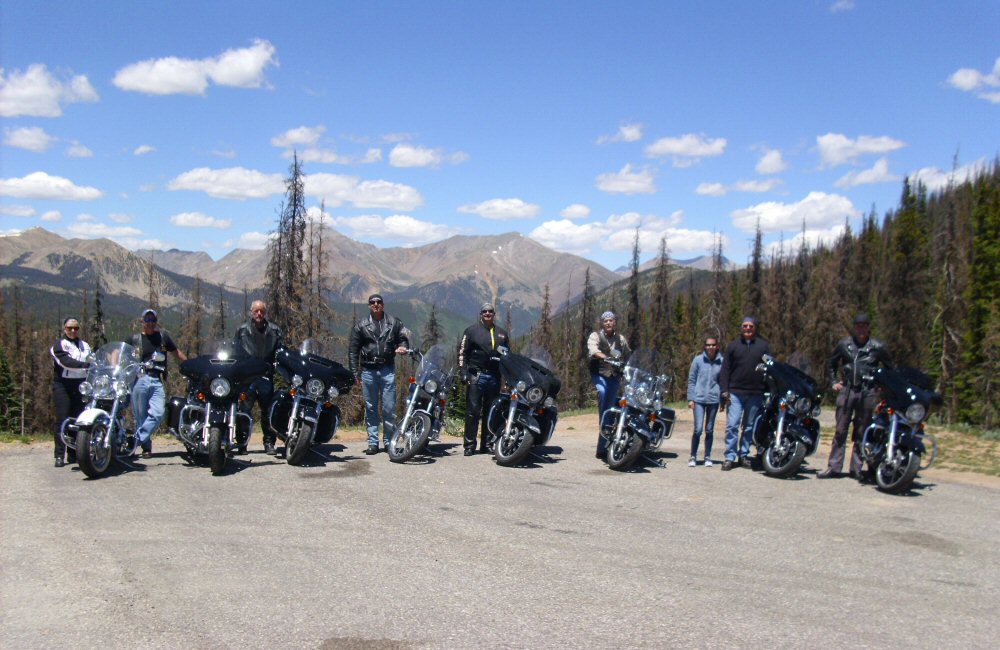 (Left to Right: Susan, Ian, Kevin, Dave, Tim, Captain Unbound, Lexi & Mike, Steve (Monarch Pass)
(Click on Picture for More...)
It was 20 years ago in 1998 that "Captain Unbound" launched the first "Unbound" ride. It seemed like a great way to escape the pressure and burdens of everyday life and enjoy this beautiful world that God has created. It was 20 years before that in 1978 that Captain Unbound was getting an engineering degree at the University of Colorado, Boulder. Now at age 62, Captain Unbound returned to "Mecca" once again. Damn, we got old quick! I hope I'll be back again but 2018 has reminded me of just how fleeting life can be.
The 20th Anniversary ride is in the books at 1,650 miles and it was another "BIGLY" success. We had a great turn-out and aside from dodging some weather on the first day, we never really got wet. We did have one "road-incident" but what happens on Unbound stays on Unbound... Special thanks to Dave & Natasha (the Unbound "Mule Team") and Gary (the Unbound "Cheetah") for all the photos...
Here was the route: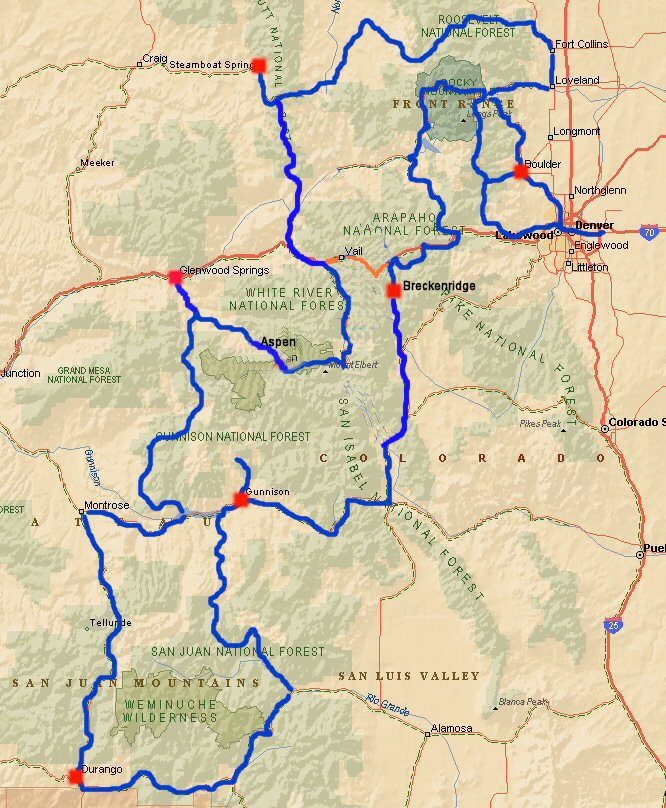 ...stay tuned for details on next year's ride.