Unbound '16
Yellowstone; Jackson WY, Glacier Drive-by, Cody, WY, Red Lodge, Mt...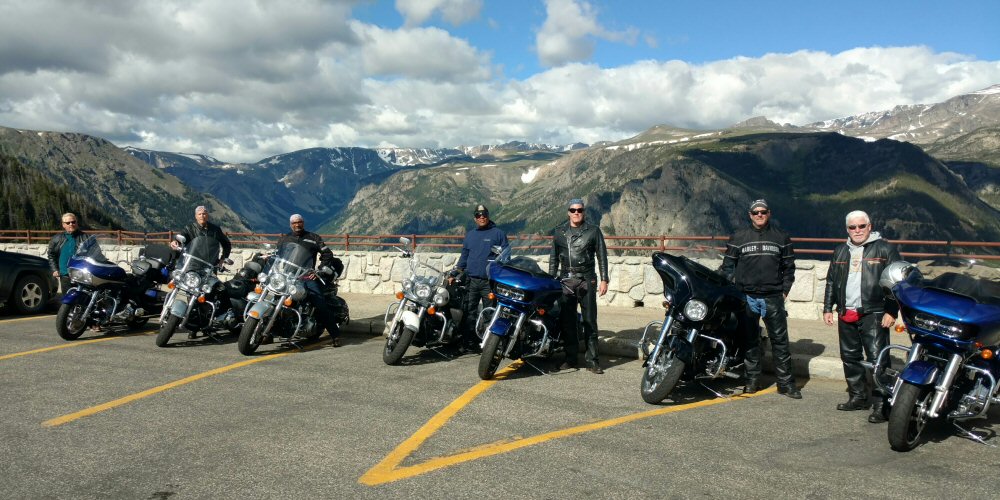 From left to right -- Don, Capt. Unbound, A.J., K.P., Steve, John and Bill (and Gary behind the camera). -- Click picture for more.
Unbound '16 is in the books at 1,733 miles. It was a great ride. Just like the 2015 ride the weather was a little wet for the first couple days which kept us from attempting Logan Pass over the spine of Glacier NP, but the weather turned beautiful for the remainder of the ride. More photos to come...
Here was the route (mostly):