One-Bound '14
Yellowstone, Glacier N.P., Grand Tetons, Cody, WY, Red Lodge, Mt...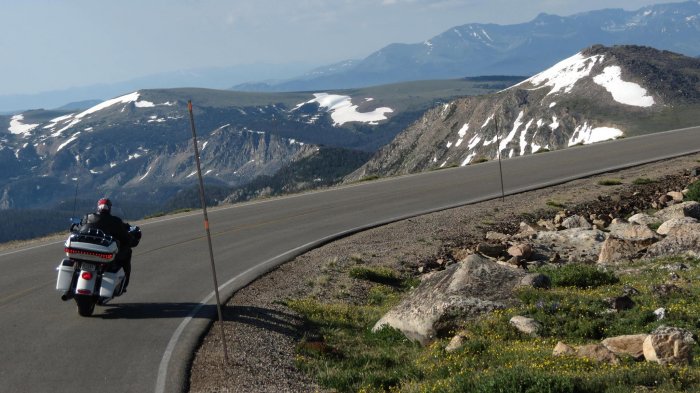 (Beartooth Pass at 10,900 ft Now that's what I call "Unbound".... Click picture for more.)
Unbound '14 is in the books at 1,967 miles. It was a great ride with great weather -- but for a little hail coming out of Yellowstone. Special thanks to my "Mule Team" of Dave, Erika and Mariah for joining me (and photo-bombing me), otherwise it would have been a lonely ride. I'll update the page over the next few weeks with pictures and accounts as time permits.
Stay tuned....
Here was the route: